Now available – DHT Company Store!
We are excited to now offer an online option to purchase DHT apparel! Order DHT apparel for yourself, friends, and family! All orders can be shipped directly to your house.
Note: We are limiting the purchase of workwear to excavating and doubles division employees only.
Shipping costs vary depending on location.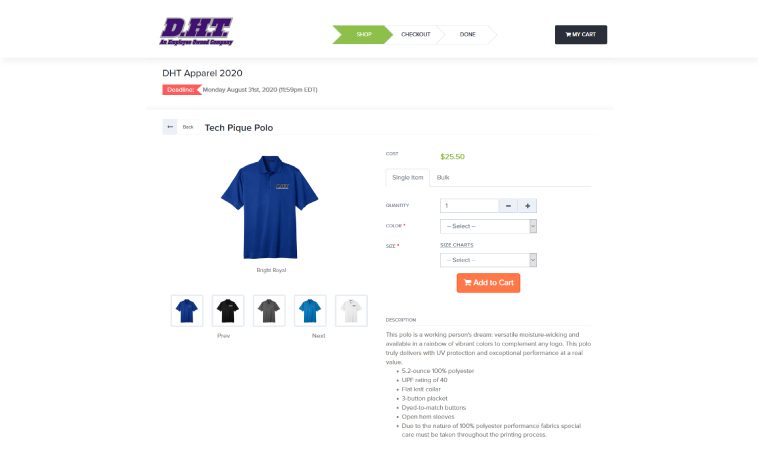 The online shop *closes* every 15 days to process orders. Lead times vary depending on when the order was placed.
Contact Katie Maxwell at kmaxwell@dht-inc.com or Grasel Graphics (989-652-5151) if you run into any technical issues when placing an order.