TRANSPORTATION
Dave Hausbeck Trucking has diversified its fleet, to meet our ever expanding customer base across the Midwest. DHT's fleet now consists of Pressurized Tankers, Gravel Trains, Live Bottoms, Flat Beds and Van Trailers. Don't forget about our Landscaping, Excavating and Brokerage companies.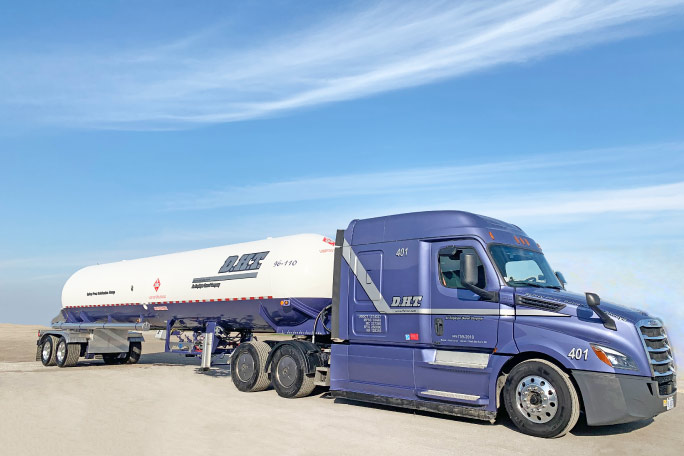 Our tankers have the capability to haul Propane (LPG), Butane (NC4), Anhydrous Ammonia (NH3), and other NGL products. DHT's presence is currently, but not limited to, Michigan, Ohio, Indiana, Kentucky, Pennsylvania, New York, and Ontario, Canada. DHT offers a fleet of multi-axle trailers capable of hauling 12,000-17,200 gallons per load, as well as a fleet of tandem axle trailers capable of hauling 9,000-10,000 gallons per load.
Our fleet of trucks with 25-ton and 45-ton capacity tankers are liquid pump equipped and are fitted with industry standard 2 inch and 3 inch hoses and all possible adapters. All units are tracked by GPS so DHT can provide immediate location and delivery updates.
Safety, dependability, and professionalism are the keys to success!
"The timeliness of DHT's deliveries is what any propane retailer would want. A plus beyond that is the communication received. Every morning a report is emailed detailing the prior day's deliveries. Also, a separate email is sent with the ETA for deliveries that day. If there is an unforeseen problem or breakdown, I am notified immediately of the delay and what the proposed solution is. Even on weekends if I need to add, delete, or change a load, DHT's dispatchers are always available with a quick response. All in all, DHT is a very well ran transportation company offering great service."
Todd – General Manager | Buckeye Propane Co INC.
"Partnering with DHT has by far been the best move for MEC, we struggled for years getting
timely deliveries and it consumed several hours of my our day. With DHT I MEC spends about 10 minutes per day providing what deliveries we plan to make for the day, and DHT takes care it from there. The dispatchers have been key in how they communicate so well and have always been available and responsive to our needs. Everyone at DHT has been such a pleasure to work with, they are big enough to take care of all our transportation needs but are still very much in touch with the individual customer needs."
David Allen – VP Regulatory & Gas Operations | Midwest Energy and Communications
"Collett Propane, Inc. has used DHT for quite some time to deliver our propane needs. Our propane is delivered in a timely manner and the folks at DHT definitely go the extra mile to make sure their service is the best. They get a 10 in our book!"
Diana Vick – Purchase / Contract Manager | Collett Propane Inc.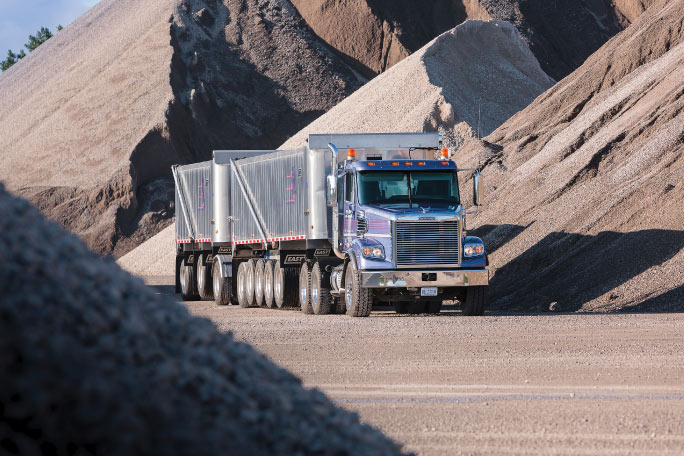 LARGE QUANTITY DUMP TRAILERS
DHT has a wide variety of large quantity trailers to move your dry bulk product quickly and efficiently. With our large fleet, we can accommodate large highway jobs, or move cattle bedding and aglime for farmers. DHT trailers are equipped with end dumps and waterproof tarps to protect and defend your loads. We also own break-up doubles to enable us to haul into and out of Ohio, Indiana, Illinois and Canada. Whether it is sand, stone, processed top soil, asphalt, or fertilizer, the professionals at DHT have the right trucks and trailers ready for you.
"DHT continues to do an excellent job for Michigan Sugar year after year. Last year they hauled around 2 million ton from our outstations to our factories. They are always great to work with."
Rick List – AG Operations Manager | Michigan Sugar
"We rely on DHT to solve some of our most unique logistics challenges with the highest expectations. The team at DHT always delivers as described in the most professional and timely manners."
Paul Cuthbert | Stoneco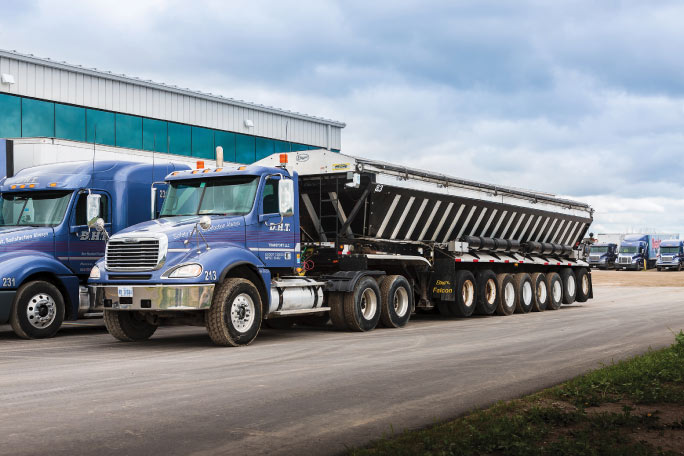 DHT currently has a fleet of aggregate live bottom Asphalt Trailers. Our fleet continues to grow as your needs increase. Our Asphalt Trailers are not only capable of hauling asphalt, but also stone and sand for those places that cannot accommodate an end dump. Please give us a call, and we would be happy to meet your individual needs.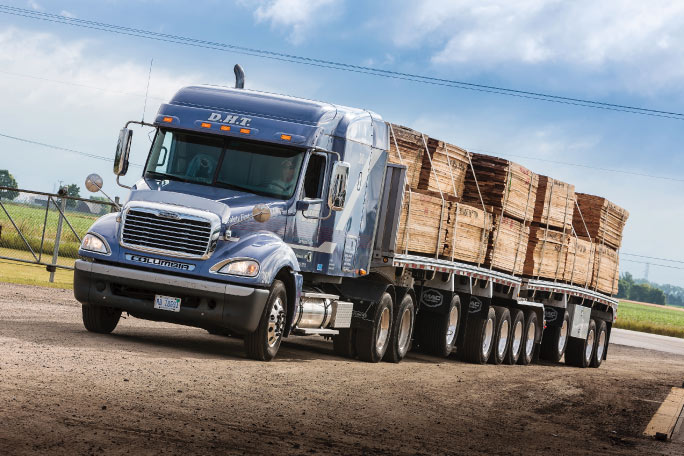 The flats consist of 48 foot, 53 foot, and curtain side trailers, with a hauling capacity of more than 50,000 pounds. We also have 4 foot and 8 foot drop tarps to cover every load. We have the authority to run in all 48 contiguous states, as well as Ontario Canada. We haul a range of product from landscape material, building supplies, lumber, steel, and many other products as well. We also have B-Train flat trailers with a hauling capacity of 110,000 pounds. These B-Train flats service all of Michigan, Northern Indiana, and Ontario.
DHT strives to meet our customers' needs of being on time for pickup and delivery appointments.
"I have no worries when DHT is delivering a load for us. The drivers and all of the office people are super. Their pricing and availability is great."
Abby Judd – Logistics | Duro-Last Roofing, Inc.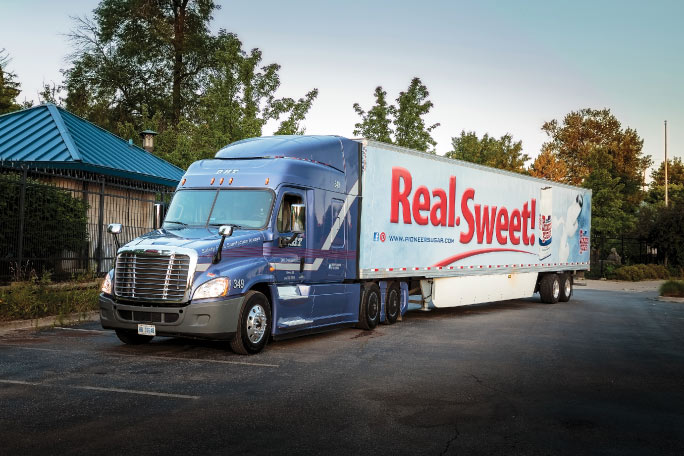 Our ever-expanding van transport is fully equipped for all of your transportation needs with a fleet of 53-foot dry vans all under 10 years old. We are currently focused in the Midwest and East coast, but permitted to go to all 48 states and Canada.
"I have worked with the DHT group for many years. DHT is a great company with great employees! I work with Joyce Dost in particular and she is ALWAYS there to help with moving my loads. This team comes highly recommended in my books!"
Bonnie Kaminski | Michigan Sugar Company
FUEL TANKERS – BLUMFIELD ENERGY LLC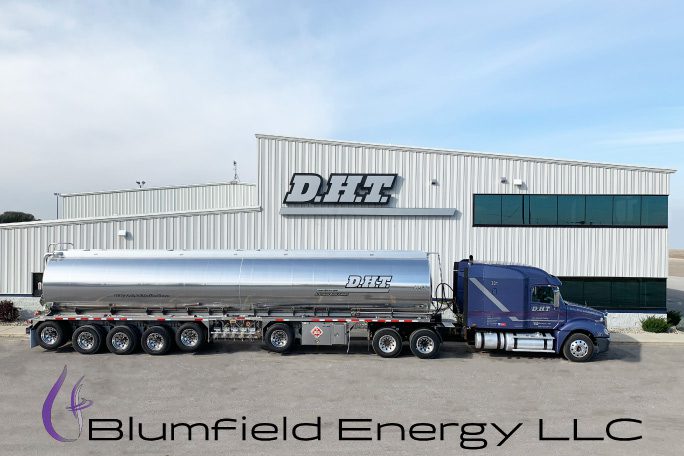 Blumfield Energy LLC, a member of the DHT family of companies, is the Midwest's latest refined fuel transportation company. Blumfield Energy was created in September 2019 with our customers in mind. Servicing the Great Lakes Region's commercial and retail fuel demands; fuel transportation is our specialty.
Safety and service is our main priority, let Blumfield Energy become your refined fuel transportation company!