About the Robert VanSteenhouse Memorial Scholarship:
The family and friends of Robby VanSteenhouse have established the Robert VanSteenhouse Memorial Scholarship to honor his memory. Dave Hausbeck Trucking company funds this scholarship in Rob's memory to encourage the same characteristics and work ethic that he had to a student of Frankenmuth High school. This scholarship is to help provide an educational opportunity for those entering into the automotive/trucking field of study.
This year's 2019 Robert VanSteenhouse Memorial Scholarship receiver is, Michael, a 2019 graduate from Frankenmuth High School and is currently attending Delta College.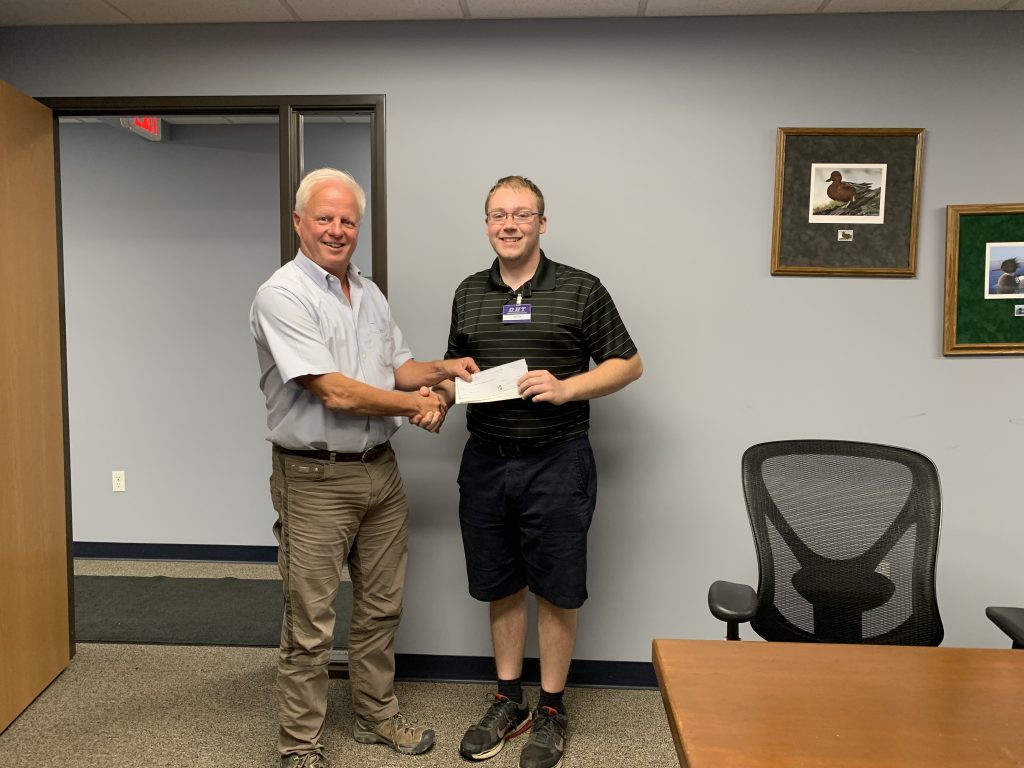 About Robert VanSteenhouse:
Robby, the son of Marsha and the late Robert VanSteenhouse, was a very talented and competitive athlete who played most sports, including wrestling, baseball and football. Rob's competitive spirit was recognized by his fellow teammates and coaches. Rob loved to do mechanical work on anything that had an engine. He started working at the age of 15 as a mechanic for Dave Hausbeck Trucking and went on to study Diesel Technology at Ferris State University. After college Rob returned to work full-time for DHT, where his enjoyment of mechanical work never diminished. He was always tearing things apart to see how they work and then fine tuning them. In whatever Rob attempted, he gave 101%. On June 27, 2000, we lost Rob as a result of an auto accident. His memory will live on in the hearts and thoughts of everyone he touched.