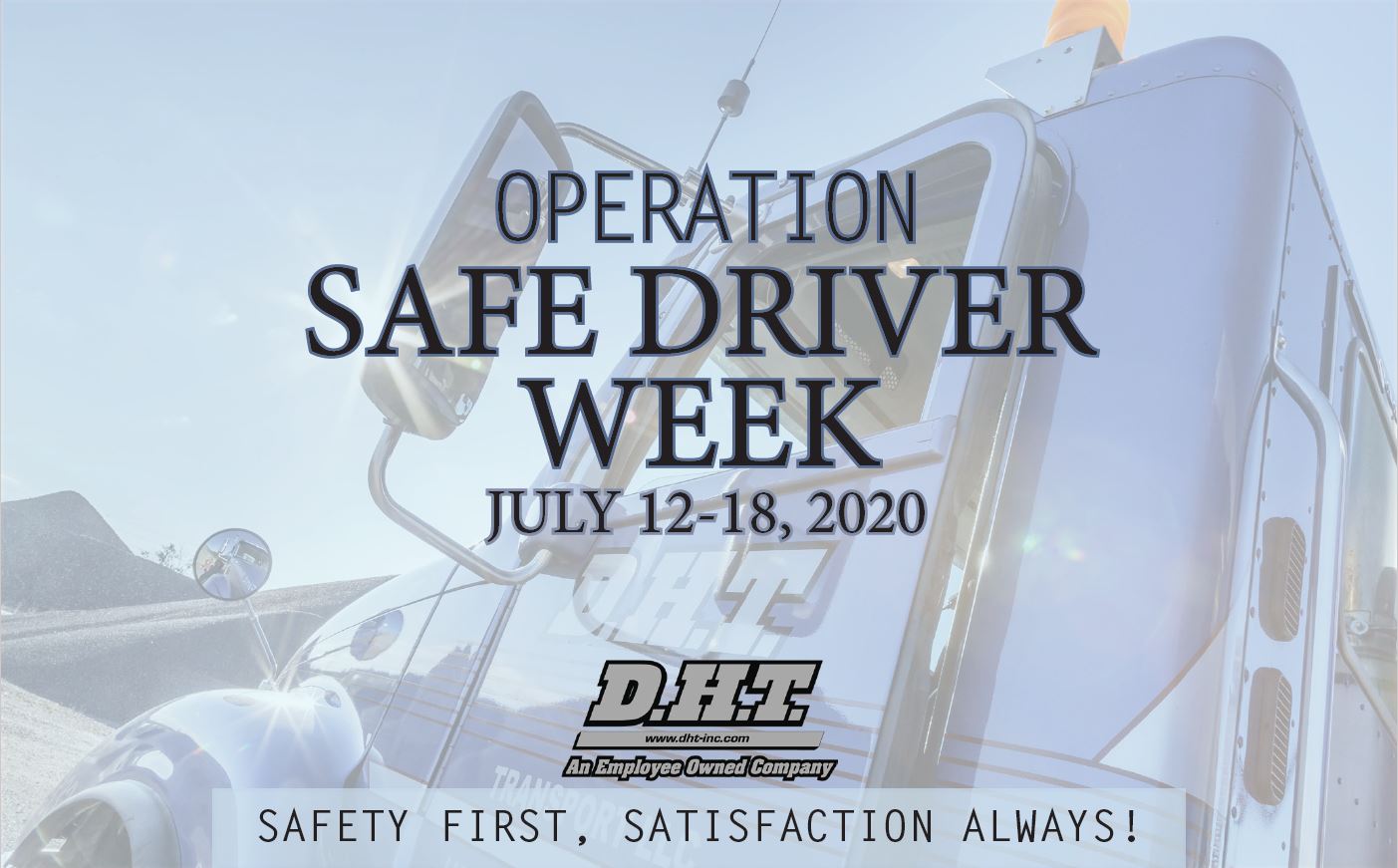 Did you know Operation Safe Driver Week is next week July 12-18, 2020? Law enforcement will be targeting both commercial motor vehicles and passenger-vehicle drivers who are engaging in unsafe driving behaviors nationwide. This year's main focus is speeding due to the spike in speeding caused by the COVID-19 pandemic. Other behaviors that will be focused on are distracted and aggressive driving.
At DHT, our main priority is safety for our drivers and employees – please drive safe, always!
Click here to learn more!