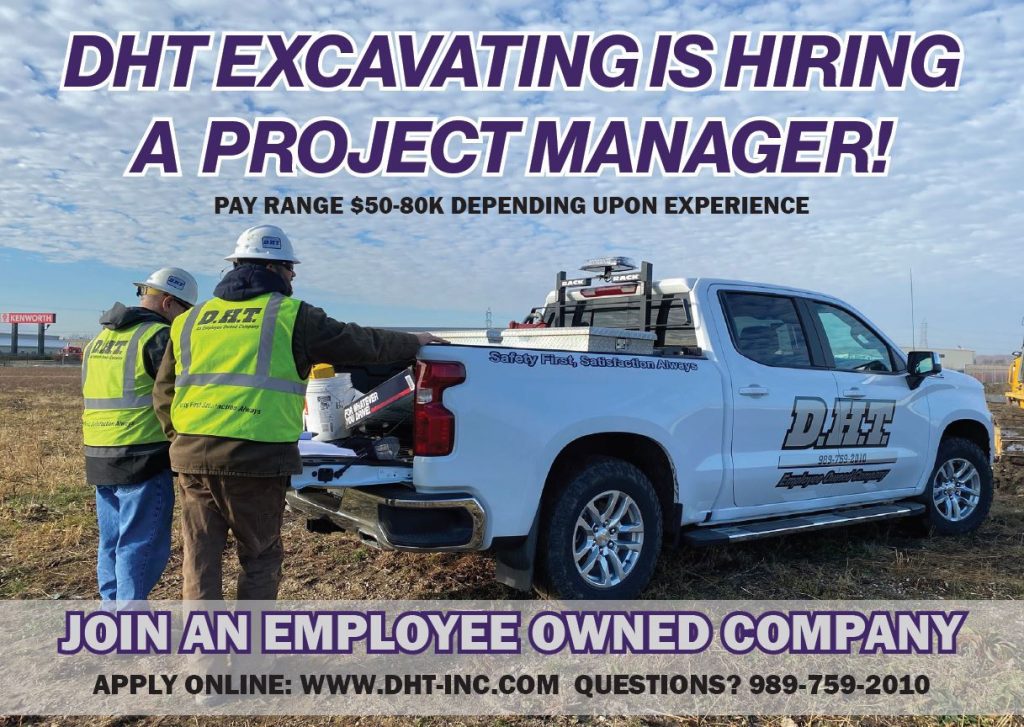 DHT Excavating is looking for an Excavating/Environmental Project Manager to lead and oversee projects from start to finish. You will be expected to bid, oversee projects, and must be cable of efficiently operating heavy equipment.
Essential Duties:
• Lead a crew efficiently with cost effectiveness in mind
• Set up grades on site
• Communicate and direct an excavation crew and assign tasks to keep project flowing
• Bid projects to include performing take offs for materials, contacting material suppliers for competitive pricing
• Perform all functions of a project on an as-needed bases to include equipment operation and truck driving
Requirements:
• 5+ years of supervisory experience
• 5+ years of sewer/water, site grading, and road base preparation• Environmental remediation experience
• 40 hazardous waste operations and emergency response (HAZWOPER) a+ or be willing to take the training
• Computer knowledge to include Microsoft word and excel needed
• Heavy Equipment operation experience
• Blueprint reading ability
• High School diploma or GED
Compensation Package:
• $50-80k/year – pay will be based on experience
• $2,000 sign-on bonus
• Employee owned company
• Profit Sharing
• 401k with partial employer match
• Paid vacation• Possible company vehicle

Join our team today! Apply online here!
Questions? Call 989-759-2010 or email us at recruiting@dht-inc.com