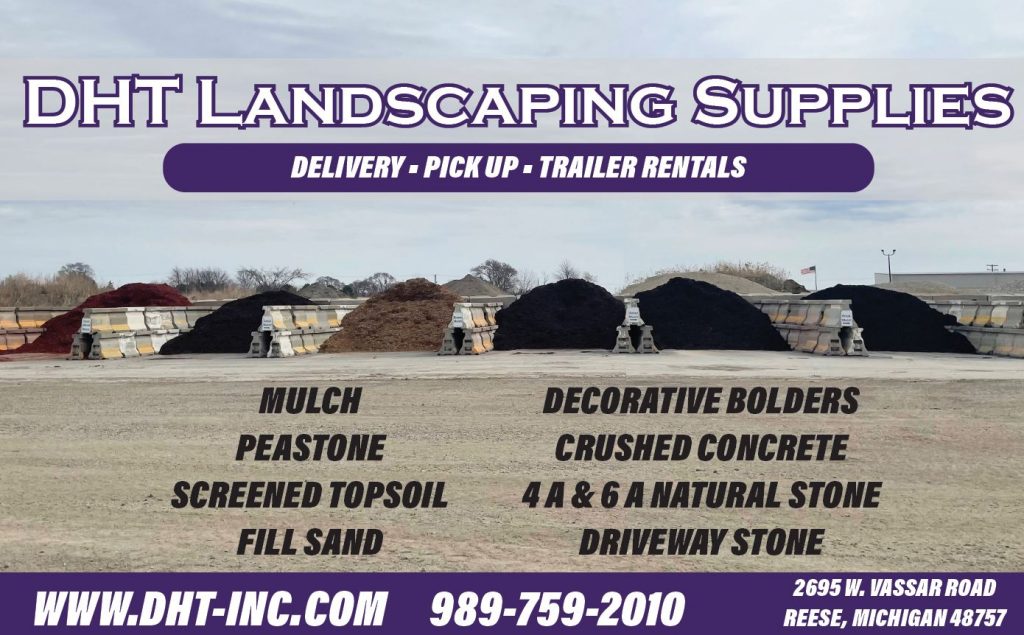 DHT Landscaping Supplies carries a full line of landscaping materials for commercial and residential use, available for pick up or delivery. We have a wide range of colored mulch to choose from, as well as decorative stone and much more to help you complete your newest project!
LANDSCAPING SUPPLIES HOURS:
MONDAY-FRIDAY: 8-5PM
SATURDAY: 8-12PM
Contact us today at 989-759-2010 or message us here if you have any questions! We look forward to talking to you!