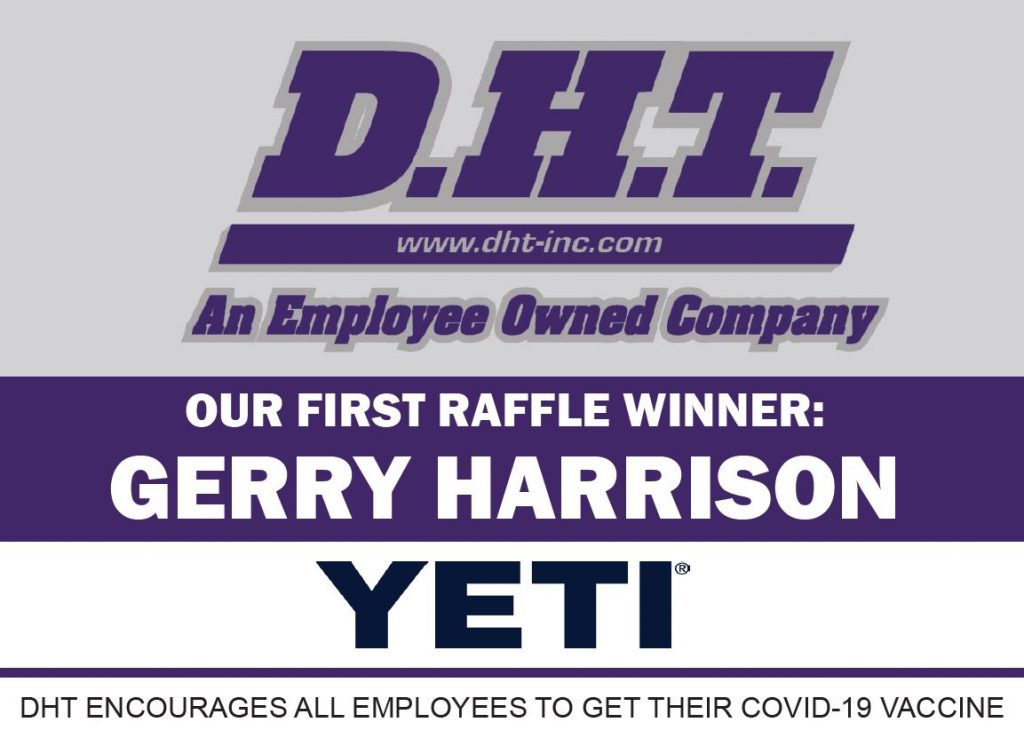 This week's raffle drawing winner is Gerry Harrison! Gerry Harrison won a Yeti Hopper Flip and a Yeti 20 oz. travel mug.
Each week we will be conducting a raffle drawing that ALL DHT employees will be entered into – both vaccinated and those who have yet to be vaccinated. Those who are vaccinated that win just need to bring in their vaccination card to prove they are vaccinated. If you are not vaccinated, there is still a chance to claim the prize by getting fully vaccinated, showing us your card, and then claiming your prize!
DHT is committed to safety and beating this disease, but we cannot do it without you!