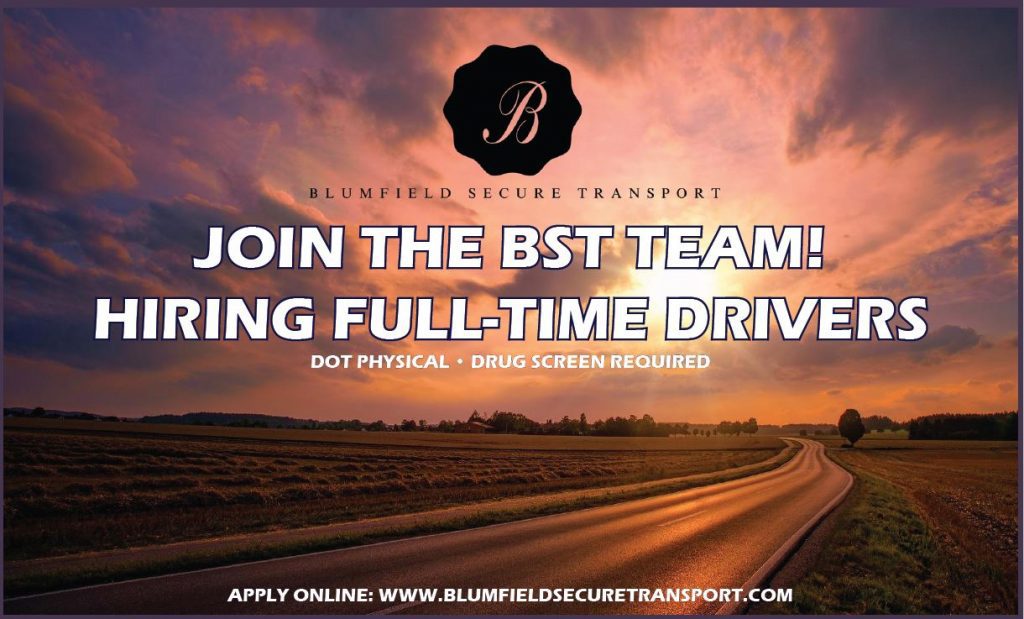 As a secure transport driver for Blumfield Secure Transport (BST), you'll partner with another team member in the safe pick-up and delivery of cash and valuables. You'll work to ensure every stop runs with precision and professionalism. BST is actively looking for a full-time transport driver that has a flexible schedule and available some Saturdays. Our ideal candidate has exceptional customer service skills and take pride in their appearance and work. Each driver goes through a background screening and preemployment drug test and must have a clean MVR. Apply here if you are interested!
Apply here! https://recruiting.paylocity.com/recruiting/jobs/Apply/234368/DHT-EMPLOYEE-LEASING-COMPANY-LLC/Secure-Transport-Driver
Call us at 989-759-2010 or email us at recruiting@dht-inc.com if you have any questions.